One of the most effective ways for businesses and nonprofit organizations to benefit from solar generated electricity service is through a transaction known as a Power Purchase Agreement (PPA) or similarly structured Solar Services Agreement (SSA).
We are able to arrange for one of our internal investment companies to finance the construction of the solar generating facility.  As a result, there are no out of pocket expenses required from our customers for the construction.
After we complete the installation, the investment partner will then own and operate the system for 20-25 years while selling you the solar generated electricity. The rate you pay for this solar power is equal to or less than from current power rates. 
---
OUR SERVICES Scout Energy Advisors works with you to understand all of your questions regarding solar from system design to financing options, making the solar installation process simple and efficient.
Financing and Incentives Scout Energy Advisors navigates the incentive process for our clients, maximizing grants and tax incentives available to the system owner or investors.
Solar PPA Many of Scout Energy Advisors' customers prefer to have Scout Energy Advisors finance the system and in return save on their power bill, with no investment. With a Solar PPA you lock in a predictable power rate for 20 years while saving on average 10-20% on your monthly electricity cost.
Solar Incentives The changing landscape of grants, incentives and rebates requires the Scout Energy Advisors team to actively monitor all available programs on a federal, state and utility level to ensure maximum savings for our solar clients. The following is a summary of the various solar incentives currently offered.
Federal Investment Tax Credit (ITC) The Corporate ITC for Renewable Energy and Efficiency provides a tax credit for solar equal to 30% of the purchase of a solar power system under US Code Title 26 (Section 48(a)(3)), with no value cap. The 30% ITC tax credit was extended for solar projects up until December 31, 2016 and can be used for regular and alternative minimum tax (AMT).
Modified Accelerated Cost-Recovery System (MACRS) Under MACRS, businesses are able to recover additional costs related to a solar installation. Solar installations are be eligible for 5 year accelerated depreciation even though the service life exceeds 20 years, meaning that a business or an investor can recover the cost faster than under standard straight-line depreciation.
State and Utility Incentives Many states have passed Renewable Energy Standards that require utilities to have a certain portion of the power generated to be from clean renewable resources such as solar. This provides incentive for utilities to promote and purchase solar power generated at commercial customer's sites. Such incentives are commonly offered in the form of an upfront rebate or on a production based incentive that is determined based on the amount of power generated by the system. Scout Energy Advisors directs this process on behalf of our clients ensuring maximum incentives.
Design and Engineering With the data obtained from the site evaluation and feasibility study, our engineering department completes the design of your solar electric system including location and specification of all equipment and points of interconnection. The system designs are certified by third party engineers, who are licensed in the states where we operate. These certifications ensure that the design is compliant with the local electrical and structural engineering standards in your area.
Project Management Scout Energy Advisors has a history of managing complex, multi-site projects. Our innovative process of delivering an end-to-end turn-key solution helps ensure that you receive a fully integrated solar electric system. Our project managers have direct oversight and interact with each of our dedicated specialists including engineering, procurement, construction, and electrical teams thereby ensuring a successful implementation. We work hard to make sure your system is managed efficiently and effectively to deliver a quality system and minimize the impact on your staff and to your site. Scout Energy Advisors assigns a professional project management team that works with our client to identify critical drivers and work closely with onsite management to deliver quality installation.
Construction and Interconnection Scout Energy Advisors' installation team consists of a diverse group of electrical foreman, solar installers, material handlers, safety inspectors and site supervisors.
Scout Energy Advisors has the staff and industry relationships available to coordinate and manage the teams necessary to install a project of any scale. An experienced construction management team is critical to successful project execution and our dedicated teams have installed many solar installations. Scout Energy Advisors manages the entire project from start to finish, even bringing in specialized contractors when needed to address unique challenges.
Scout Energy Advisors clients can expect the following construction services:
---
OUR WORK Scout Energy Advisors has successfully installed over 20MW of roof-top, covered parking and ground mount solar.
1. Valley of the Sun YMCA Desert Foothills Project Size: 132.55 kW Panel Model: Canadian Solar 230 Watt Inverter Model:  Fronius 3.0 kW Power Production: 222,728 kWh/year Annual CO₂ Savings: 153.6 tons/year
 
 
 
 
2. Valley of the Sun Chandler-Gilbert YMCA Project Size: 96.6 kW Panel Model: Canadian Solar 230 Watt Inverter Model:  Power One 10.0 kW Power Production: 174,846 kWh/year Annual CO₂ Savings: 120.67 tons/year
 
 
 
 
3.Tempe Solar Park Project Size: 140.5 kW Panel Model: Q-Cell/Centro Solar Inverter Model: Fronius Power Production: 245,027 kWh/year Annual CO₂ Savings: 169 tons/year
 
 
 
 
 
4. Southwest Valley Family YMCA Project Size: 496.5 kW Panel Model: DEMGC 295 Watt Inverter Model: Soloron 500 Kw Power Production: 827,915 kWh/year Annual CO₂ Savings: 570.9 tons/year
 
 
 
 
 
---
INVESTORS Investing in solar proves to be a wise investment providing an attractive return and reliable cash flow.
As an owner of a commercial PV system, Scout Energy Advisors can provide a stable long term return through a solar PPA or lease agreement. Investing in solar has many diverse benefits including:    
1. Risk adverse, predictable returns from high rated commercial businesses and utilities    
2. Tax benefits through state and federal incentives that effectively offset tax liabilities    
3. Tangible income producing assets that have low operation and maintenance requirements    
4. Opportunity for portfolio diversification away from stocks, bonds and other commodities    
5. Environmentally responsible investment strategy
The Scout Energy Advisors team has experience in project finance, investment banking and tax advisory services to provide you with the guidance in understanding the complexities of renewable energy investing.
---
Smart Financial Sense Utilizing your property to generate solar power is a smart business decision. Not only will you see monthly savings on your utility bill, you will also be able to take advantage of solar incentives, and increase your property's operating efficiency.

 Current government and utility incentives provide flexibility to either own the system as an investment or to have the system financed through a Solar PPA (power purchase agreement).

  Improves financial value of the properties through capital upgrades resulting in increased NOI.

  Increased value to employees and tenants by increasing covered parking with solar canopy structures.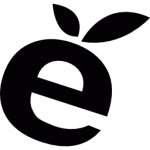 Showcasing the properties as being environmentally friendly provides the property owner with marketing opportunities and demonstrates a reputation for quality.

Protect your property from unexpected price fluctuations in electricity costs due to increased regulation or cost of fossil fuels.
Environmental Benefits Installing solar has a tangible impact on the environment by actively reducing the carbon footprint of your business and building. Unlike coal or natural gas, photovoltaic solar produces electricity with no greenhouse gas emissions. As an example, a 100 kilowatt system installed on a local business results in the following environmental benefits on an annual basis:
1. Metric Tons of CO2 Avoided: 128
2. Vehicles not driven: 25
3. Trees Planted: 3,294
4. Households Powered: 15
---
SOLAR RESOURCES Interested in learning more about solar? These resources will provide additional quality information:
DSIRE (www.dsireusa.org) The Database of State Incentives for Renewables and Efficiency provides a searchable comprehensive database of state, local and utility based incentives.
SEIA (www.seia.org) Solar Energy Industries Association works to expand the use of solar technologies, strengthen research and development, remove market barriers and improve education and outreach for solar.
NREL (www.nrel.gov) The National Renewable Energy Laboratory provides information on installing a solar hot water heating system in your home and solar radiation maps.
Sustainable Energy Fund (SEF) (http://www.thesef.org/) Sustainable Energy Fund (SEF) is a private non-profit organization that assists energy users in overcoming education and financial barriers to a sustainable energy future. A future in which energy is harvested, converted, distributed and utilized in a manner that allows all to meet their energy needs without compromising the ability of their children and grandchildren to meet their needs.
Solar Energy International (http://www.solarenergy.org/) Solar Energy International is a resource for education and training programs.
U.S. Department of Energy (http://energy.gov/)
The Green Building Initiative (www.thegbi.org) (GBI) is a not for profit organization whose mission is to accelerate the adoption of building practices that result in energy-efficient, healthier and environmentally sustainable buildings by promoting credible and practical green building approaches for residential and commercial construction.